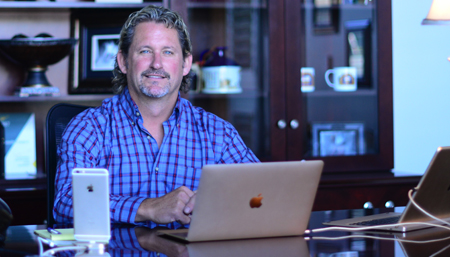 Kevin M. Triplett, Owner | President & CEO
As President and Founder of Softcom, Kevin Triplett has led the company from ground zero to breakthrough success in providing rural communities with the high-speed, stable internet connections they need to run their businesses and lives effectively. With 25 years of business experience, (22 of those in the internet industry), Kevin blends decades of in-depth business experience with forward-thinking vision to ensure that Softcom stays ahead of the trend by investing in the latest technologies and systems to ensure unrivaled quality for its customers.
From the early days of the internet, Kevin saw the need for better, faster, stronger connections and has dedicated himself to providing internet access to people in areas where others told them they couldn't. From the first few months working out of his garage on nights and weekends, Kevin has lead his company to becoming the leading area internet provider with leading-edge technologies and exceptional services that have inspired customer loyalty unheard of in the industry. To this day, he still keeps his original ledger book recording his first 6 months of operations hand-written in pencil in a place of honor in his office, as a reminder of the company's mission to provide world-class connectivity no matter where their customers live.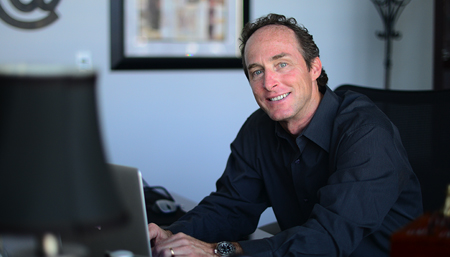 D. Scott Martin, Owner | Senior Vice President
As Senior VP, Scott Martin dedicates his talents and experience to making Softcom the best company, hands down, for helping rural communities enjoy high-speed internet connectivity no matter where they live. From the earliest days of dial-up, through the dot-com crash, and into the future of 4G LTE, Scott has helped Softcom remain true to its strategic vision by implementing the right changes to ensure the company remains competitive in an industry dominated by larger carriers.
While he loves to dig into strategic planning and helping manage daily operations, the best part of any day, according to Scott, is the true synergy he enjoys with his partner through their shared history, vision and passion for what they do. As an industry veteran with 25 years of business and internet experience, Scott also acknowledges the rare quality of Softcom's employees, whose dedication and commitment have helped build Softcom's stellar reputation.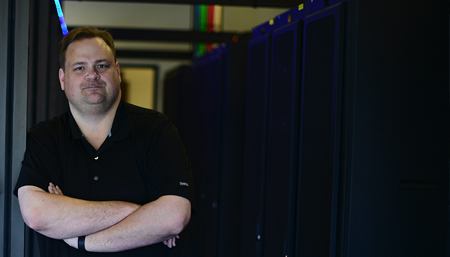 Brian Meredith, Chief Technology Officer (CTO)
With a brilliant mind when it comes to anything to do with technology and a strong passion for the internet industry, Brian Meredith has been Softcom's CTO since the early 2000's and a valuable asset to the company. From the first moment that Brian walked through the doors of Softcom, as an 18-year-old customer who saved the day by helping a technician solve a customer issue, he was right at home managing the technical aspects of the company and ensuring that customers get the internet service they need. Over the next several years he immersed himself in continual research and training while gaining real-world experience working for the company. His dedication to solving problems is legendary within the company, and he once worked 49-hours straight to resolve a technical issue and make sure that Softcom customers were taken care of. Now, with more than 20 years of experience in the technology and internet industry, Brian's resolve as CTO remains steadfast to provide the best rural area internet access to customers no matter where they are, and stay the best by continually improving services and keeping the pace with emerging technologies.