Softcom Internet – Freedom 200 for Families
Enhance your family's online experience with Softcom
Freedom 200: Connecting Your Family with Rural Internet, Urban Speeds
At Softcom, we understand the unique needs of families when it comes to internet connectivity. That's why we've designed our Freedom 200 plan to provide high-speed, reliable, and secure internet service that supports your family's diverse online activities, all while delivering 'Rural Internet, Urban Speeds'
High-Speed Internet Service
Experience high-speed internet service with download speeds up to 200 Mbps and upload speeds up to 20 Mbps. This ensures seamless data transfer, low latency, and high-speed connectivity, crucial for family activities such as streaming content, online learning, and connecting smart home devices.
Experience True Freedom with Unlimited Service: No Data Caps, No Throttling
In today's digital age, nothing should hold you back from exploring, learning, and connecting online. That's why Softcom's Freedom 200 plan is designed with you in mind, offering truly unlimited service with no data caps or throttling. With Softcom, you can enjoy 'Rural Internet, Urban Speeds' without any limitations.
Imagine streaming your favorite high-definition movies without buffering, seamlessly connecting a multitude of smart devices, hosting virtual family gatherings without worrying about data limits, engaging in online learning without interruptions, and managing heavy data transfers without a second thought. With Softcom, this is not just a dream, but a reality.
Our unlimited service gives you the freedom to use the internet as much as you need, whenever you need. Whether it's for work, play, or anything in between, we ensure that your online experience is seamless and unrestricted.
But this is more than just a feature. It's a testament to our commitment to providing you with the best internet service possible. At Softcom, we believe that in the world of digital connectivity, there should be no room for limitations.
So, why settle for less when you can experience more? Choose Softcom's Freedom 200 plan and embrace the true freedom of unlimited internet service. Because at Softcom, your satisfaction is our top priority.
Family Entertainment and Connectivity Service
Our service is designed for families that demand a lot from their internet. It ensures high-speed, stable connections for a multitude of devices, catering to everyone's needs from streaming content to online learning. It provides a buffer-free, ultra-HD streaming experience, perfect for movie nights or binge-watching your favorite shows. This service optimizes the connection to streaming servers, ensuring the best possible video quality and a seamless viewing experience. But it's not just about entertainment – it also supports online learning platforms, video calls with family and friends, and smart home devices. With our service, every member of the family can enjoy a smooth and efficient online experience, whether they're watching, learning, gaming, or connecting.
Social Media Excellence Service
This service is meticulously designed for individuals and businesses that depend on social media for their personal brand or business. It ensures stable, high-quality video calls, swift uploads of high-resolution images and videos, and seamless access to all social media platforms, enabling you to engage with your audience with ease. This service optimizes the bandwidth for these specific uses, reducing latency and buffering, and providing a smooth and efficient social media experience.
Steadfast Internet for the Whole Family
Our redundant network, supported by AT&T and Comcast, ensures that your family's online activities, from streaming to online learning, are not interrupted by a single fiber cut. With Softcom, you can trust that your internet will be there when you need it.
Top Priority Installation and Service
We offer priority installation and service, putting you near the front of the line for installation appointments and service calls.
Local Sales & Technical Support: Experience the Softcom Difference
At Softcom, we're more than just a service provider – we're your neighbors. Our local presence in the community, marked by our 22,000 square foot facility and the region's highest four-tier, 195-foot communications tower, sets us apart from the competition. We're proud to bring 'Rural Internet, Urban Speeds' to our community.
Choosing Softcom means you get:
Local Advantage: Unlike other providers, our local presence allows us to deliver exceptional service and support. Our team of seasoned technicians is always ready to assist you at our cutting-edge facility.
Superior Connectivity: Our impressive communications tower ensures superior signal reception, broader coverage, and unmatched network stability. This means dependable and high-speed internet connectivity, even in challenging terrains or remote areas.
Personalized Support: We invite you to visit our facility during business hours. Our friendly and knowledgeable team is ready to answer your questions, provide technical support, or give you more information about our services.
Extra Mile Service: Need your router reconfigured? Just bring it to our office. Our expert technicians will handle it for you, free of charge. This is a testament to our commitment to ensuring your internet experience is exceptional.
With Softcom, you're not just getting state-of-the-art technology and a local facility. You're also getting peace of mind, knowing you have a dependable internet connection backed by a devoted team.
Don't settle for mediocre service from providers without a local presence. Choose Softcom and experience the benefits of a provider committed to your satisfaction.
Make the switch to Softcom today. Experience the transformative impact of a local provider, delivering top-notch internet service tailored to your needs.
Discounted On-Site Technical Support Fee
Enjoy a reduced hourly fee for non-Softcom related technical issues, with a 25% discount off the going rate.
Streaming Continuity Plan
Our continuity plan ensures minimal downtime in the event of an outage, prioritizing the restoration of service for our family customers.
Free Upgrade to a Higher Plan for the First Month when Available
Freedom 400 speeds for the first 30 days when those download speeds are available. 400 Mbps download speed availability will differ depending on property and location.
Exclusive Access to On-Site Workspace: Your Local Solution for Business and Personal Needs
At Softcom, we're more than just an internet provider – we're a vital part of your community. As a Softcom customer, you gain exclusive access to our on-site workspace within our expansive 22,000 square foot facility.
Imagine having your own local co-working space, complete with high-speed internet service, available whenever you need it. Our meticulously equipped vacant rooms are perfect for your conference calls, video meetings, and other business or personal needs.
But that's not all – we offer an exceptional 20-seat boardroom featuring a remarkable 30 feet high by 40 feet wide digital video projector. This state-of-the-art boardroom is available for rent during business hours, providing the perfect space for your important meetings and events.
Experience the convenience and versatility of our on-site workspace. Attendees can enjoy access to our cutting-edge digital video projector and Softcom internet connectivity. This exclusive benefit is available at a discounted rate for Softcom customers.
Discover the benefits of working in a dynamic environment designed to foster productivity, innovation, and collaboration. With Softcom, you're not just getting a workspace – you're getting a community-focused, high-tech solution for your business and personal needs.
Don't just work – thrive. Become a Softcom customer today and unlock a world of possibilities for your business and personal endeavors. Contact us now to learn more about our exclusive on-site workspace.
24/7 Network Monitoring & Support
Our dedicated team monitors our network 24/7, ensuring a solid, uninterrupted internet connection for Softcom customers.
Experience the Peace of Mind of a Price Lock for 2 Years
At Softcom, we understand that financial planning is important to you. That's why we offer a 2-year price lock on all plans for new customers. Say goodbye to worrying about unexpected rate hikes, as your monthly rate will remain the same throughout the duration of the price lock period, as long as your account is in good standing. With Softcom, you can relax and enjoy your internet service, without the stress of unpredictable bills.
Ready to Connect Your Family with the Softcom Advantage? Get Started Today!
Contact our team now to discuss your family's internet needs and discover how Softcom's Freedom 200 plan can empower your family's diverse online activities. With our high-speed, reliable, and secure internet service, you can enjoy seamless streaming, crystal-clear video calls, and effortless connectivity across multiple devices. Experience the power of 'Rural Internet, Urban Speeds' with Softcom today.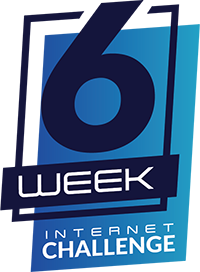 Are you ready to redefine your internet experience? Whether you're delving into the world of Artificial Intelligence (AI), navigating the Metaverse, managing your social media presence, working remotely, using a VPN, running business applications, engaging in cloud computing, hosting video conferences, or simply managing a household full of devices and streaming TV/Video, we dare you to take the Softcom 6-Week Internet Challenge.
For 6 weeks, dive into the world of high-speed, reliable, and secure internet service that Softcom provides. Push the boundaries of your online activities and discover the untapped potential that the right internet service provider can unlock.
The best part? This challenge is completely risk-free. If you're not completely satisfied and don't see a transformation in your online experience after 6 weeks, you won't pay a dime. We'll come and pick up our equipment from your home or business, and you'll receive a full refund. That's our promise to you.
This is more than a challenge; it's our commitment to you. We're dedicated to providing you with the best internet service possible, and we're willing to stand by that promise.
So, are you ready to revolutionize your online experience? Don't wait – the clock is ticking. Take the Softcom 6-Week Internet Challenge today. Because with Softcom, your satisfaction is our top priority.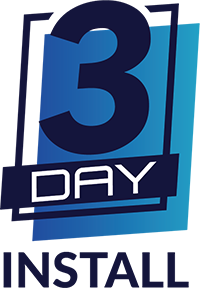 Experience the Softcom Difference: Your Time is Our Priority
At Softcom, we understand that in today's fast-paced digital world, every second counts. That's why we're committed to getting you up and running with high-speed internet service as quickly as possible. We value your time and we're ready to prove it.
Introducing our Time-Sensitive Installation Guarantee: If we can provide service at your location, we pledge to have you installed with new internet service within 3 business days. But we don't stop there. If for any reason we don't meet this commitment, your first month of service is on us. That's right, absolutely free.
Imagine the possibilities with our Freedom 400 plan. With download speeds up to 400 Mbps, you can work, learn, and play without interruption. And if we don't get you connected within 3 business days, you'll enjoy all these benefits for an entire month, at no cost to you. That's a potential savings of $200!
This isn't just a promise, it's a testament to our commitment to you. We understand the frustrations of waiting for a reliable internet connection. With Softcom, you won't just get high-speed internet, you'll get a provider that respects your time and values your satisfaction.
Don't settle for less. Choose Softcom and experience the transformative impact of a provider committed to your needs. Contact us today and discover how Softcom's Freedom 400 plan can empower your digital life. Remember, with Softcom, your time is our priority.
Hear From Our Satisfied Customers
"I've been a Softcom customer for years and I've always been impressed with the fast, reliable internet and great customer service. I highly recommend Softcom to anyone in need of high-speed internet."
John S "I switched to Softcom for my business and I'm so glad I did. The internet speeds are lightning fast and the customer service is top-notch. I highly recommend Softcom for all your internet needs."
Mary B Experience Unmatched Connectivity:
Your Ideal Softcom Plan is Just a Click Away!