Softcom Internet Plans
Freedom 200: High-Speed Internet for Every Lifestyle
For businesses | For Remote Workers | For Digital Enthusiats, Innovators & Social Media Influencers | For Families
Select Your Perfect Plan
At Softcom, we understand that different customers have different needs. That's why we've designed our Freedom 200 plan to cater to a variety of lifestyles. Whether you're running a business, working remotely, a digital enthusiast, or looking for a family-friendly internet solution, we've got you covered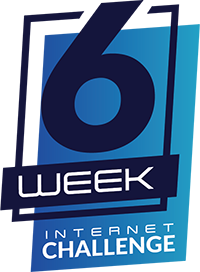 Are you ready to redefine your internet experience? Whether you're delving into the world of Artificial Intelligence (AI), navigating the Metaverse, managing your social media presence, working remotely, using a VPN, running business applications, engaging in cloud computing, hosting video conferences, or simply managing a household full of devices and streaming TV/Video, we dare you to take the Softcom 6-Week Internet Challenge.
For 6 weeks, dive into the world of high-speed, reliable, and secure internet service that Softcom provides. Push the boundaries of your online activities and discover the untapped potential that the right internet service provider can unlock.
The best part? This challenge is completely risk-free. If you're not completely satisfied and don't see a transformation in your online experience after 6 weeks, you won't pay a dime. We'll come and pick up our equipment from your home or business, and you'll receive a full refund. That's our promise to you.
This is more than a challenge; it's our commitment to you. We're dedicated to providing you with the best internet service possible, and we're willing to stand by that promise.
So, are you ready to revolutionize your online experience? Don't wait – the clock is ticking. Take the Softcom 6-Week Internet Challenge today. Because with Softcom, your satisfaction is our top priority.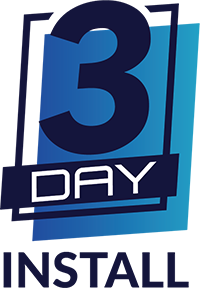 Experience the Softcom Difference: Your Time is Our Priority
At Softcom, we understand that in today's fast-paced digital world, every second counts. That's why we're committed to getting you up and running with high-speed internet service as quickly as possible. We value your time and we're ready to prove it.
Introducing our Time-Sensitive Installation Guarantee: If we can provide service at your location, we pledge to have you installed with new internet service within 3 business days. But we don't stop there. If for any reason we don't meet this commitment, your first month of service is on us. That's right, absolutely free.
Imagine the possibilities with our Freedom 400 plan. With download speeds up to 400 Mbps, you can work, learn, and play without interruption. And if we don't get you connected within 3 business days, you'll enjoy all these benefits for an entire month, at no cost to you. That's a potential savings of $200!
This isn't just a promise, it's a testament to our commitment to you. We understand the frustrations of waiting for a reliable internet connection. With Softcom, you won't just get high-speed internet, you'll get a provider that respects your time and values your satisfaction.
Don't settle for less. Choose Softcom and experience the transformative impact of a provider committed to your needs. Contact us today and discover how Softcom's Freedom 400 plan can empower your digital life. Remember, with Softcom, your time is our priority.
Hear From Our Satisfied Customers
"I switched to Softcom for my business and I'm so glad I did. The internet speeds are lightning fast and the customer service is top-notch. I highly recommend Softcom for all your internet needs."
Mary B "I've been a Softcom customer for years and I've always been impressed with the fast, reliable internet and great customer service. I highly recommend Softcom to anyone in need of high-speed internet."
John S Experience Unmatched Connectivity:
Your Ideal Softcom Plan is Just a Click Away!