Softcom Freedom 400: High-Speed Rural Internet Service for Businesses
Empower Your Business with Softcom's Freedom 400 Plan
High-Speed Rural Internet Service with Urban Speeds
Experience Unmatched Value with Softcom's Freedom 400 Plan
At Softcom, we understand the unique needs of businesses when it comes to internet connectivity. That's why we've designed our Freedom 400 plan to provide high-speed, reliable, and secure internet service that keeps your business running smoothly. With download speeds up to 400 Mbps and upload speeds up to 30 Mbps, you can work, learn, and play without interruption.
Time-Sensitive Installation Guarantee
We value your time and we're ready to prove it. If we can provide service at your location, we pledge to have you installed with new internet service within 3 business days. If for any reason we don't meet this commitment, your first month of service is on us. That's right, absolutely free.
Value-Added Benefits Tailored to Your Business Needs
Our Freedom 400 plan is more than just an internet connection. It's a comprehensive solution designed to meet the demands of businesses of all sizes. From Business Performance Optimization Service and Social Media Excellence Service to Reliable Redundancy and Top Priority Installation and Service, we've got you covered.
Additional Benefits:
Not Data Caps or Throttling
Multiple Static IP Addresses
Discounted On-Site Technical Support Fee
Advanced Business Continuity Plan
Off-Hour Hotline
Exclusive Access to On-Site Workspace
Scalable Solutions to Grow with Your Business
24/7 Network Monitoring & Support
Exclusive Early Upgrade Option: Priority Access to Ultra-Fast Connectivity
Price Lock for 2 Years
Local Sales & Technical Support: Experience the Softcom Difference
At Softcom, we're more than just a service provider – we're your neighbors. Our local presence in the community sets us apart from the competition. We're proud to bring 'Rural Internet, Urban Speeds' to our community.
Don't settle for less. Choose Softcom and experience the transformative impact of a provider committed to your needs. Contact us today and discover how Softcom's Freedom 400 plan can empower your digital life. Remember, with Softcom, your time is our priority.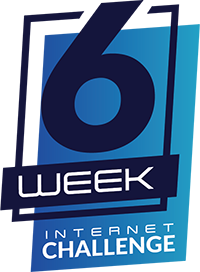 6-Week No Risk Internet Challenge
If you're not satisfied for any reason during the first 6 weeks, you can get a complete refund. This isn't just a promise, it's a testament to our commitment to you.
Hear From Our Satisfied Customers
"I've been a Softcom customer for years and I've always been impressed with the fast, reliable internet and great customer service. I highly recommend Softcom to anyone in need of high-speed internet."
John S "I switched to Softcom for my business and I'm so glad I did. The internet speeds are lightning fast and the customer service is top-notch. I highly recommend Softcom for all your internet needs."
Mary B Experience Unmatched Connectivity:
Your Ideal Softcom Plan is Just a Click Away!